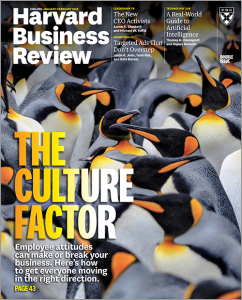 Practical advice on the practical applications of AI in business.  Tom Davenport (Babson professor) and Raj Ronanski, prinicpal at Deloitte Consulting discuss how companies can successfully apply AI in their organizations. The authors identify three types of AI:
Robotic Process Automation (e.g. transferring data from e-mail systems, replacing lost credit cards, "reading" legal documents)
Cognitive Insight (e.g. predictive analytics – what customer is likely to buy; identifying credit fraud in real time, analyzing warranty information to identify safety or quality problems
Cognitive Engagement (e.g. intelligent agents offering 24/7 customer service, retail product and service recommendations as well as health treatment recommendations.
To then successfully apply AI, companies must:
Understand the technologies relevant to their application
Create a portfolio of projects that leverage AI in their organizations including removing bottlenecks, scaling the business and compensating for a lack of "firepower" to analyze the massive data sets
Launch proof of concept pilot projects through a "cognitive center of excellence"
Finally, scale up the projects within the organization including addressing change management issues